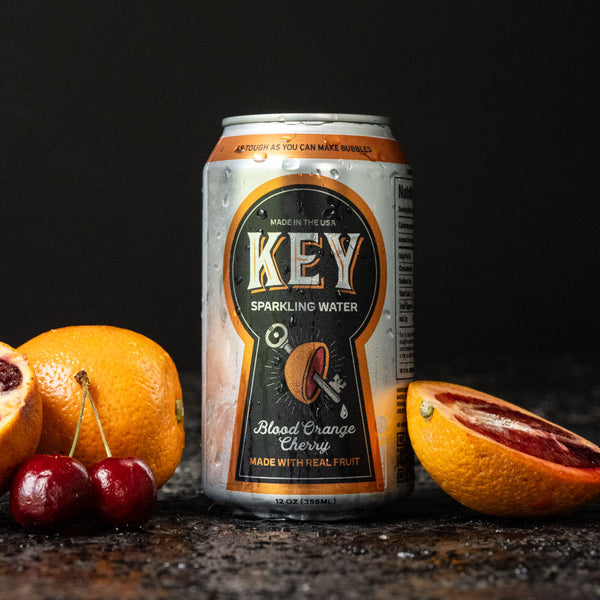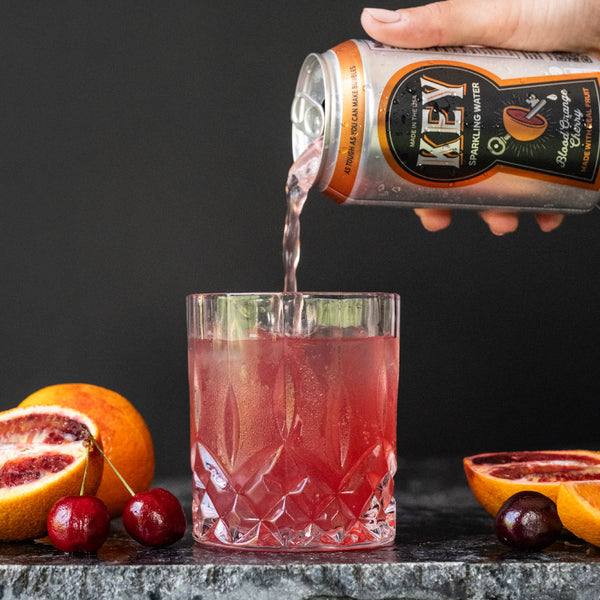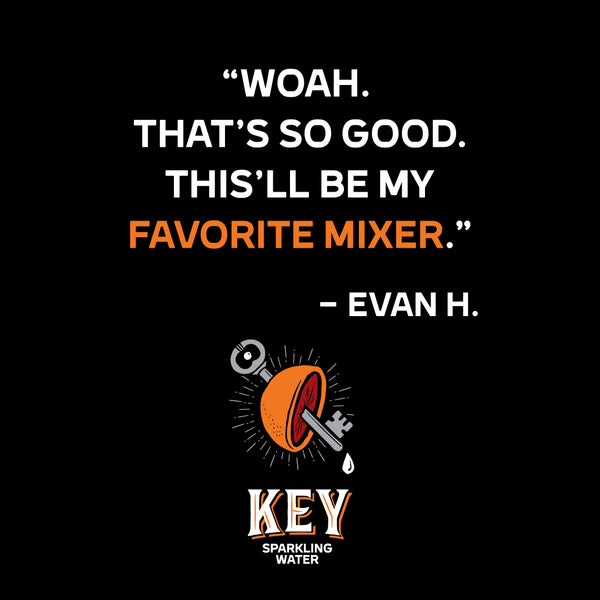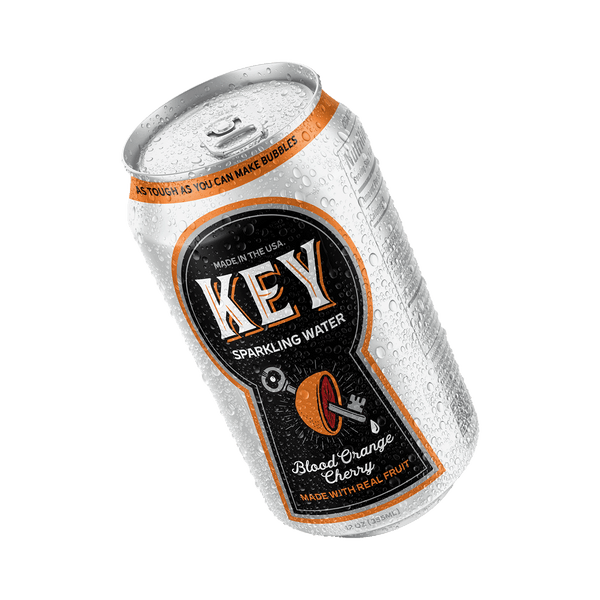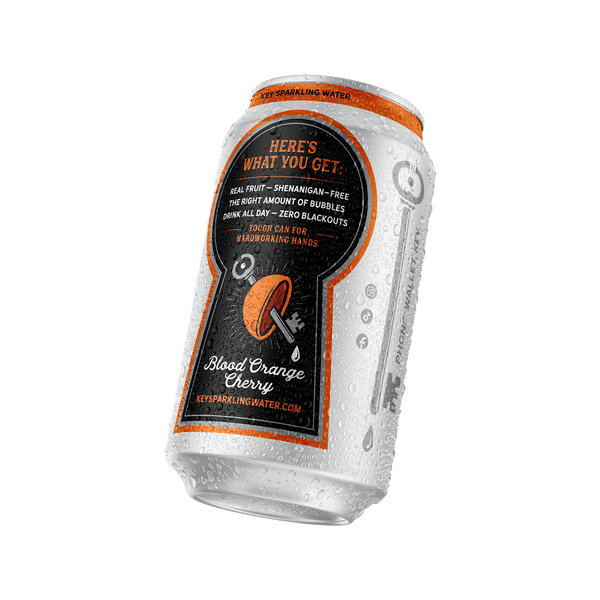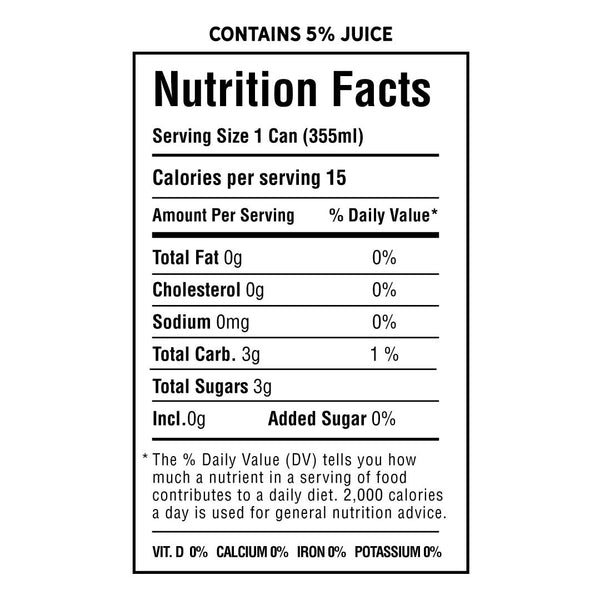 Made with real fruit, easy to drink bubbles and a can tougher than Chuck Norris, Blood Orange Cherry is the perfect companion for any adventure-seeker. Don't settle for boring drinks that taste like dishwater. Grab a can, channel your inner badass, and let the good times roll.
INGREDIENTS: carbonated water, tart cherry, blood orange, and key lime juices from concentrate
NO PRESERVATIVES | NON GMO | VEGAN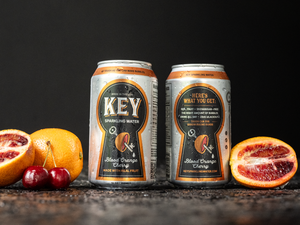 Dynamic Duo of the Fruit World
POW! The tartness of blood orange pairs boldly with the juicy sweetness of cherry, creating a refreshing and complex flavor profile that WHAM slaps your tastebuds. BOOM!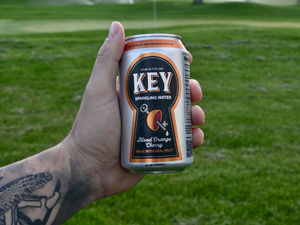 Tough Can for Hardworking Hands
Sparkling water doesn't have to be soft. Finally drink from a can that fits in your hand.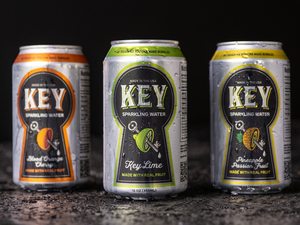 Shenanigan-Free Guarantee
If your thirst isn't totally unlocked we'll give you your money back. Questions will be asked, but only so we can improve KEY.
LEARN MORE
Try This!!!
I was never a big sparkling water fan but this stuff is good. I generally drink water as a preferred beverage but sometimes just want a little fizz with flavor and this drink is the bomb!!! Just a few calories (15), no additives and perfect amount of carbonation!!!
Love it! So refreshing, I like how it has real fruit juice in it.
Healthy, light, and flavorful!
Finding a sparkling water filled with clean ingredients and great taste can be a challenge. Key Sparkling Water checks those boxes and the blood orange cherry is the perfect blend!
Delicious
The blood orange cherry is full of flavor and deliciously refreshing on a hot day.
"Wow" -Owen Wilson
This is unlike anything you'll find on the market. You'll pick it up, take a sip, and it'll be gone in no time. Truly a morning, evening, and afternoon delight.