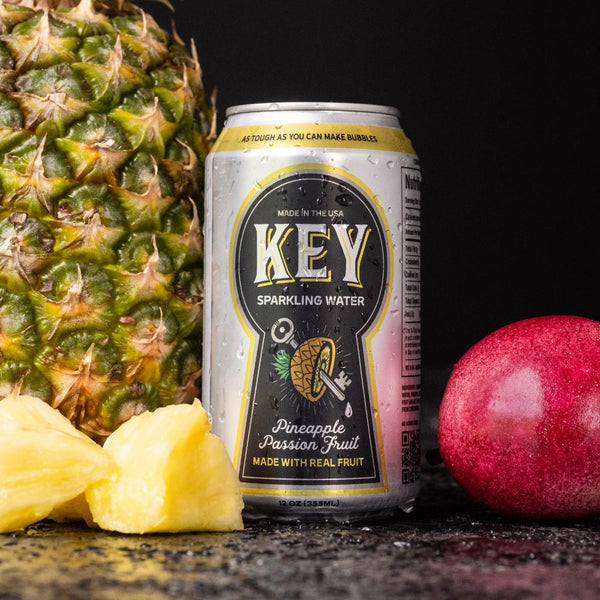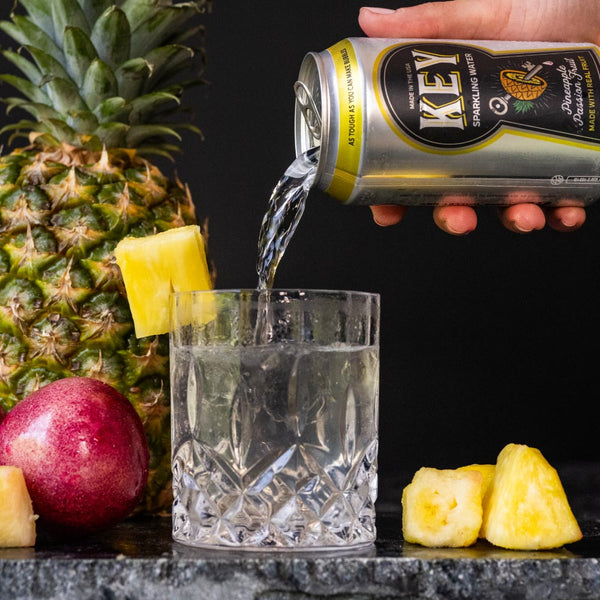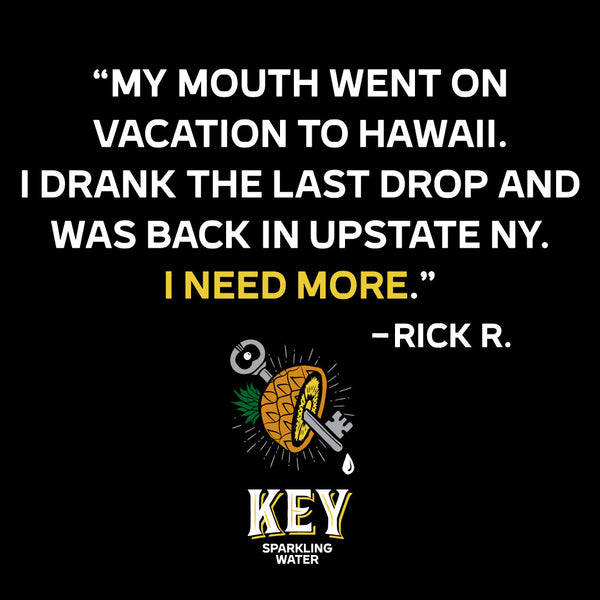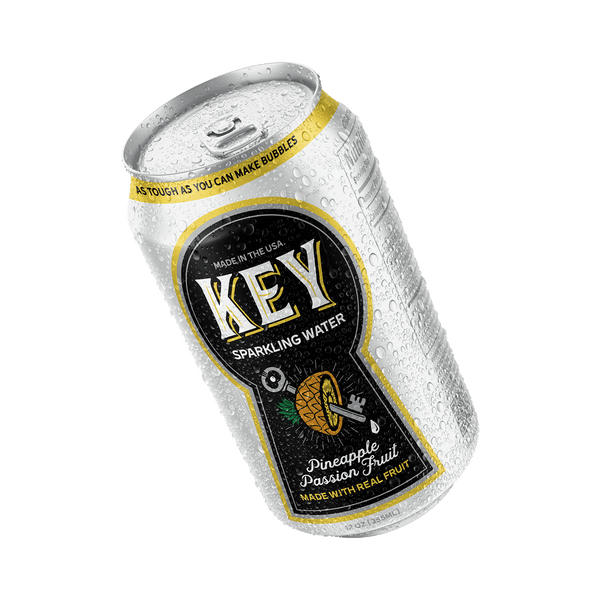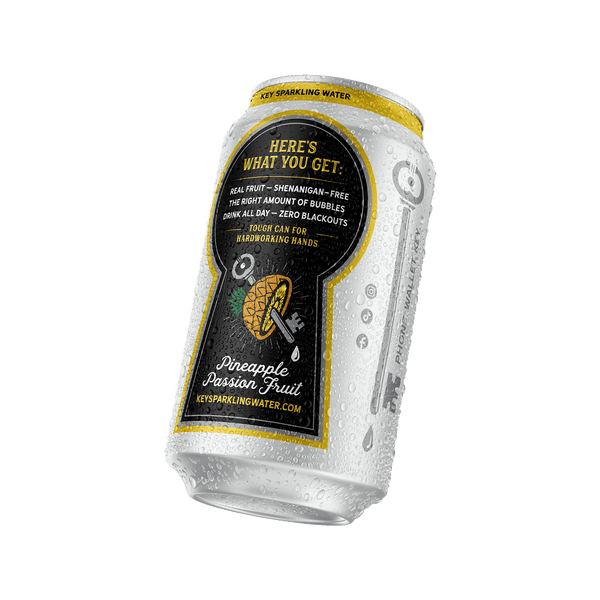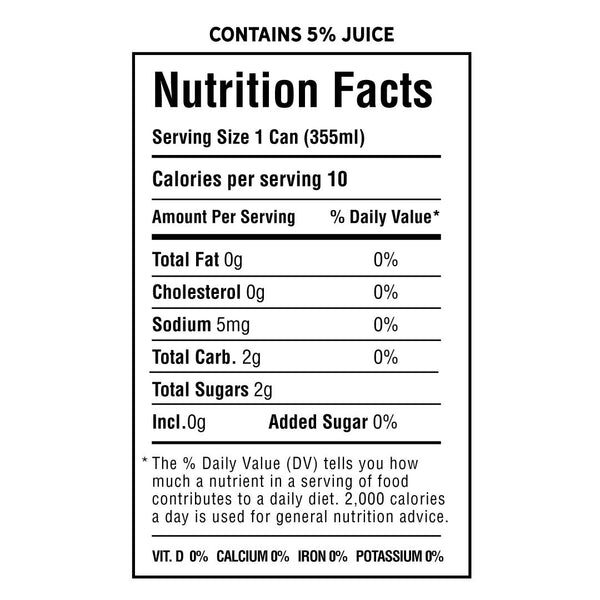 Enjoy the perfect combination of tropical flavors and the right amount of bubbles for all day drinkability, now in an ultra-tough can made with real fruit. Unlock a vacation for your tastebuds and transport yourself to summer whenever you need to.
INGREDIENTS: carbonated water, pineapple, passion fruit, and key lime juices from concentrate
NO PRESERVATIVES | NON GMO | VEGAN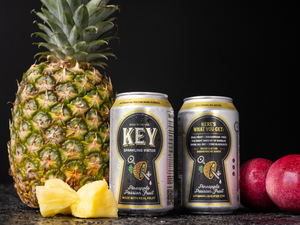 Don't judge a book by it's cover.
This combo of flavors is anything but weak. Try this. You're gonna like it.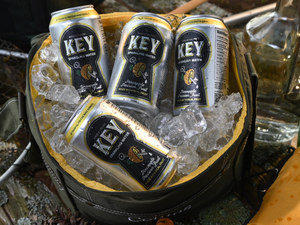 Tough Can for Hardworking Hands
Sparkling water doesn't have to be soft. Finally drink from a can that fits in your hand.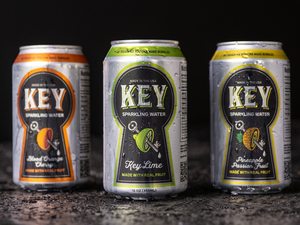 Shenanigan-Free Guarantee
If your thirst isn't totally unlocked we'll give you your money back. Questions will be asked, but only so we can improve KEY.
LEARN MORE
Perfect Poolside Companion!!!
Cheers to summer vibes and refreshing sips! I've been enjoying this newfound drink while relaxing by the pool with the kiddos. It's truly the perfect way to stay cool and refreshed during the scorching heat of the summer.
Current favorite
Love all three flavors but pineapple passionfruit is summer in a can. Absolutely delicious! Key kills it again. 🙌
10/10
I'm a big seltzer drinker but recently made the switch to sparking water via Key and I'm SO glad I did. The pineapple passion fruit is my absolute favorite. So delicious and easy to drink
So good!
I love it so much I can't wait to try the other flavors!
Do I dare say it's my favorite?
Normally I don't love the taste of pineapple, but I'm hooked on this one! It keeps me hydrated and satisfied at work. It's so refreshing (literally) to find a sparkling water made with real fruit that is both light and flavorful! P.S. try it as a mixer if that's your thing!